Media 10's 100% Optical returned to ExCeL London with a record-breaking 9,680 attendees, from 23 -25 April.
Event director, Nathan Garnett, told EN the optical community had been clamouring to return after a two-year hiatus.
He said: "There's been no hesitancy. In fact it's been the opposite. We already had bookings for next year before the show opened and had people booking stands 100% bigger. With this industry, people can back this event knowing this is the show to go to.
"Compared to this time a year ago it's a whole different world. You just had to hold your nerve. I think most people have seen face to face is the only way. If you're selling eye wear you can't do that on a Zoom. If you're selling £100,000 pieces of optical machinery you can't do that on a Zoom either. You can't even do that on a store visit. This is the best place to do that.  "
Features at the tree-day event show live-steamed eye surgery, catwalk shows, CPD seminars, independent and international eyewear designers and a showcase of the latest optical technology.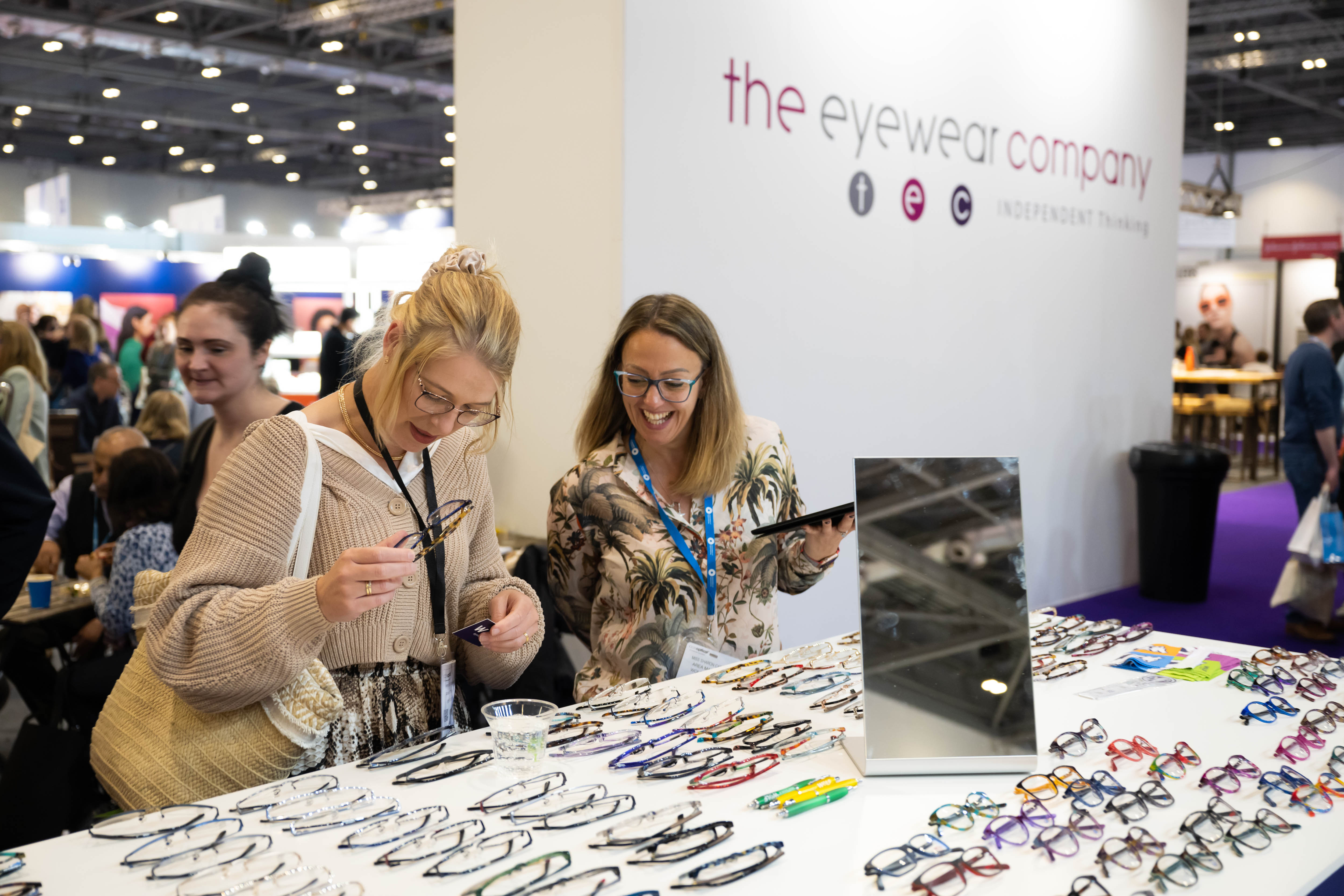 After the show Garrett added: "100% Optical has been a phenomenal hit. Having postponed the event twice, it is amazing to see we have managed to match our 2020 attendance level. This is an even greater achievement when you hear that we are the first show back at ExCeL London to recover fully. We have had three days of catching up on lost time from a sector that has really missed meeting face to face.
"What was also striking was the togetherness of the sector, with major industry associations the AOP, ABDO and Optical Suppliers Association all pulling together to help the professionals working in optics. This has led to lots of ideas we are already implementing for 2023. We had a record rebook as well, always a sign that a show has delivered! We can't wait for 23-25 February 2023."
Organisers have already announced the dates for next year's 100% Optical; it will take place from 25-27 February 2023, and  the Association of Optometrists (AOP) and Media 10 have announced their partnership to deliver 100% Optical will continue until 2025.